Food consumption and food preference are important components of the overall food system. Choice of diet impacts human health as well as food system health.   There are a significant number of organizations, businesses, and agencies currently working to make this education available to the public, each with its own curriculum and target population.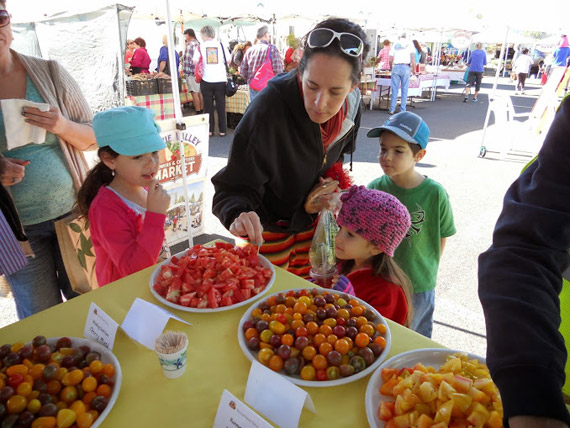 The Southern Oregon OSU Extension Service and their Family Food Educator Volunteers (FFEV) play a large role in offering food related education to the community. OSU Extension has a plethora of resources for nutrition and food skills education, much of which can be found online through their Food Hero program. Extension also has staff funded through USDA to provide nutrition education to families who are eligible for SNAP benefits. OSU Extension works with ACCESS and the Josephine County Food Bank to provide this education at each pantry at least once a year.
Food Insecurity in Jackson County
The US Department of Agriculture introduced a new language of "food insecurity" in 2006 to better describe the wide range of experiences around hunger. Low food security is defined as reports of reduced quality, variety, or desirability of diet. Very low food security is defined as reports of multiple indications of disrupted eating patterns and reduced food intake.
According to 2012 statistics published by Feeding America, 16.6% of the Jackson County community and 17.7% of the Josephine County community is food insecure. According to the 2012 Oregon Food Bank Hunger Factors Survey, only 6% of food pantry clients indicate that their SNAP benefits last the whole month. When families living with insufficient income run out of their SNAP benefits for the month they often turn to food pantries as a source of food.
Community Food Access
The USDA has utilized census tract information to identify food deserts, which are "areas where people have limited access to a variety of healthy and affordable food." They consider distance to grocery stores, income level, vehicle availability, and access to public transportation in assessing the access to food in these areas.[1] The USDA Food Desert Locator identifies numerous food deserts throughout the Rogue Valley in both rural and urban areas.