T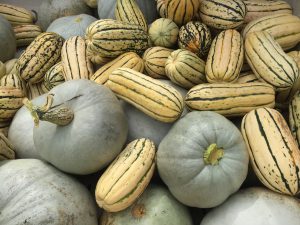 he Rogue Valley Food System Network invites you to a presentation about the regional efforts to improve access to healthy and local food in Jackson and Josephine Counties. Almost 5 years ago residents of both counties conducted community food assessments. The recommendations that followed generated several on-the-ground projects that address some of the barriers to healthy eating. This presentation will provide a review of where we are, the remaining gaps, and a panel will present on-the-ground projects they currently work on or participate in. A question and answer session will follow as well as an opportunity for the audience to share their insight and interest in learning about the barriers to healthy eating and local food.
The panel will tentatively cover the following projects: Healthy Mobile Food Pantry, Veggie RX, SNAP Incentive Match Programs, Healthy Corner Store Initiative
Intended Audience: Community members, CCO and health-related industry staff interested in determinants of health as they pertain to food, food system advocates, and advocates of healthy eating.
For more details or questions, please contact Regan Emmons at coordinator@rvfoodsystem.org or at 541-507-7742.
We greatly appreciate your RSVP to our Facebook Event.