A common need for food producers is a greater capacity to store their crops or food products and to have access to a certified facility to process into a value-added product to sell. For storage, the needs are for dry, cold, and freezer space that is conveniently located near the farm, a processing facility or near a market to sell the product to. There are a variety of food businesses in the area that have indicated a need for a processing facility for activities from drying, canning, pickling, cooking, milling, blending, freezing, and packaging.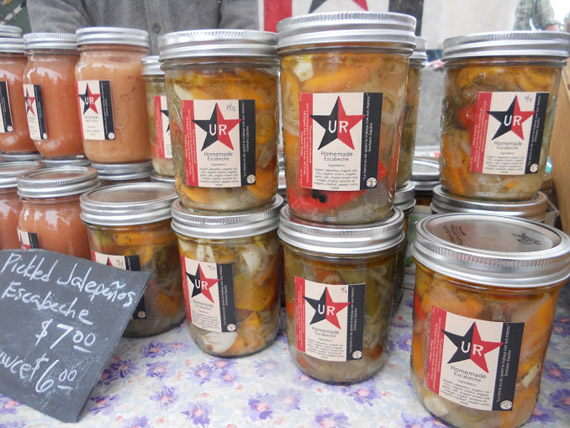 Several local food producers are making use of cold, freezer, and ambient storage space available at a storage facility called Space LLC located in Medford. Space LLC is USDA and ODA inspected to ensure food safe conditions. Space LLC has 345,000 square feet of total storage space of which 60,000 is refrigerated. They can accommodate producers of varying sizes, storing one pallet or up to 30 truckloads, and can provide a wide range of temperature storage.
Another option for dry, cold, and freezer storage is Central Point Cold Storage owned by Rogue Creamery. They have about 100,000 square feet of space and are willing to accommodate even just one pallet for small producers and charging by the number of pallets on the ground. They are not able to store fresh produce or fish for human consumption due to ODA regulations and compatibility with other products stored in the facility.
Value-added Food Processing Facility Space
The Oregon Farm Direct Law, effective January 2012, has enabled many small farms to process low-risk foods such as jams, pickles, and dried products without a certified kitchen. These products must be sold directly to the consumer, such as at a farmers market or at a farm stand.
Some local food producers would like to see the development of a certified shared use processing kitchen in the Rogue Valley. There are a number of certified kitchens available for use in Jackson County. These facilities could be further pursued to find out if they might meet the needs of local food producers. By utilizing existing facilities local food businesses could produce enough of their product to assess the market and whether or not it would be feasible to develop additional, larger facilities or facilities with specialized equipment.
Meat Processing
The lack of a local USDA inspected meat slaughter and processing facility is a key concern to consumers and ranchers alike. For smaller producers, like Little Sprouts Farm in Sam's Valley that produce a few heritage breed pigs, USDA slaughter would mean that they could reach more local customers than the few who are currently able to buy a whole or half pig. Similarly, while there are now two private state-certified on-farm poultry processing facilities, there are none that are open to other producers.
Most ranchers in the area sell their live animals to a broker who then in turn sells through the conventional market chain. Others sell their animals directly to the consumer, friends and family and have the animals processed in a state custom exempt facility. This requires buyers to purchase a whole or half animal and requires them to have more freezer space than the household refrigerator. A growing number of ranchers are selling USDA meat by the pound at the growers markets, through Thrive's online market, through a meat CSA or on their own farm website.