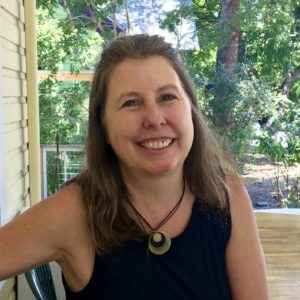 Sheila moved to the Rogue Valley in 2009 to start an organic bakery with her husband. A graduate of the UC Santa Cruz Farm and Garden Apprenticeship Program, and the former development director for Marin Organic, an organization representing all of the organic farmers in Marin County, Sheila has dedicated her life to creating a healthier planet and healthier communities. With a degree in marine biology from UC Santa Cruz, as well as a graduate degree in science journalism, Sheila began her career as an educator and a journalist. Eventually, her passion for the environment and the need to raise awareness about where our food comes from led her to expand her career to include fundraising and nonprofit strategic development. With more than 15 years of nonprofit leadership and fundraising experience, Sheila works closely with the Board of Directors and staff of Rogue Valley Farm to School as the executive director, providing a strong financial base for the organization, and support for the Farm to School movement.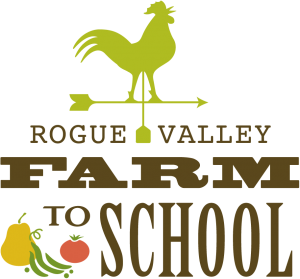 About the Organization:
Rogue Valley Farm to School educates children about our food system through hands-on farm and garden programs, and by increasing local foods in school meals. We inspire an appreciation of local agriculture that improves the economy and environment of our community and the health of its members.
This simple concept holds great potential as a solution to two of the major challenges facing our society: concerns about the diet and health of children and the dwindling of small farms. By purchasing locally grown products, schools are able to serve fresher produce to students, create new markets for local farms, and incorporate exciting programs that meet state education standards. Farms gain a sense of community involvement by impacting the lives of children and becoming involved in agricultural education, while benefiting from increased sales.