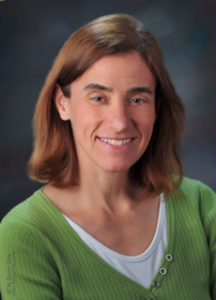 Anne has been an active participant in food co-ops for years: from working as a volunteer to doing the bookkeeping and accounting and then managing Natural Harvest Food Co-op in northern Minnesota for 11 years. The beauty of the Rogue Valley and opportunity to help develop a young co-op brought her to the Medford Food Co-op in 2013.
The Co-op's efforts to increase the amount of locally grown organic produce that it offers led Anne to seek out other organizations working to increase the production and variety of locally grown food. She understands the challenges of getting local foods to market here in Southern Oregon and believes that the cooperative model can counter these challenges. She brings her connections and experience in managing food businesses to the council and is excited to work on collaborative projects.
Anne and her husband, Steven, enjoy many outdoor sports but are particularly enthusiastic about trail running and skiing in the mountains. Their two adult children remained in Minnesota to finish college and start their careers. They love to visit Oregon and explore the trails and mountains.
About the Organization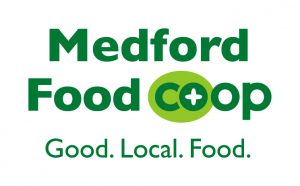 Medford Food Co-op was incorporated in 2006. Thanks to the perseverance of leaders within the local cooperative community, the second effort to open a store was a success. By August of 2010, the fundraising goal was surpassed through owner-generated loans. In August 2011, Medford's only community-owned grocery store dedicated to organic and natural products opened its doors.
The co-op features organic produce from local farmers whenever possible and a variety of local and regional products from bulk goods to beer and wine. We offer everyday low prices on organic and natural products in our Co+op Basics program, as well as weekly Fresh Deals specials and bimonthly Co+op Deals for even greater savings. Our friendly, knowledgeable staff are here daily from 8am to 8pm and are happy to assist with your food and health-related questions.
Medford Food Co-op collaborates with others in our local food system through participation in the Rogue Valley Food System Network and Thrive (The Rogue Initiative for a Vital Economy). In addition to our support for local and regional food producers, we also give back to our community through monetary and in-kind donations to non-profit organizations and events promoting local, organic food, food related issues, or community health concerns.