Personal Information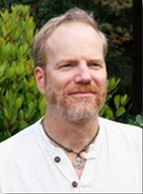 Greg Holmes holds a Masters degree in Environmental Studies from the University of Oregon. Greg joined 1000 Friends in November of 2002. He has been an active advocate for compact, livable cities and the preservation of farmland in the Rogue Valley, including playing a pivotal role in the development of the plan known as "Regional Problem Solving," with will guide urban growth for the next 50 years. He served on the Jackson County Agricultural Task Force and the Jackson County Food System Assessment Steering Committee, and has been the Chair of the Rogue Valley Food System Network since 2013. Prior to joining 1000 Friends, he spent more than 15 years in the energy policy field, including ratepayer advocacy and helping clients identify energy efficiency investment strategies. He also did transportation advocacy work and has been affiliated with several non-profit organizations, including a stint on the board of directors for the Oregon Natural Deserts Association. He was recently appointed Vice Chair of the Oregon Food Systems Network.
Information About Organization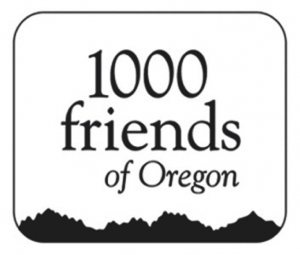 The passage of Senate Bill 100, which created Oregon's innovative land use planning system, was one of our great bipartisan political achievements.
As historic as that effort was, Governor Tom McCall understood that, to be successful, Oregon needed a citizen watchdog group to ensure that local decisions reflected the voices of Oregonians and not those of special interests.
So Governor McCall, along with a young lawyer named Henry Richmond, created 1000 Friends of Oregon. Citizens had a new champion to fight for them.
Since 1975, 1000 Friends of Oregon has defended productive Oregon landscapes and the families they support, while promoting the quality communities, economy and environment that have made Oregon such a special place to live.
1000 Friends has been there every step of the way. We've been doing it for over forty years and we'll be at it for at least forty more. No other organization does what we do for Oregon.
Contact Information
PO Box 2442
Grants Pass, OR 97528
(541) 474-1155