Personal Information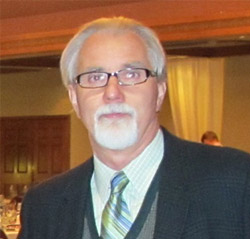 Philip has worked directly in the field of food security/food self-sufficiency for ACCESS for over 23 years.  Six years of that time was spent as the director of the Resource Development Department, which included responsibility for agency wide fund raising and marketing.  For over 17 years now he has been the director of Nutrition Programs that includes oversight of all nutrition program operations, budgeting, planning, volunteer coordination, data collection, strategic planning and project development for ACCESS. Over the past three year he has oversight of the Community Food System planning and implementation process for ACCESS in partnership with Thrive and SOU.  Additionally, Philip has served two terms as the Chair of the statewide Oregon Food Bank Network and in 2008 received the Oregon Food Bank Network's statewide "Hunger Buster Award." Previously Philip was an elementary school teacher at the Rogue Valley Waldorf School, where he also served terms as the chair of the faculty, board of directors and financial aid committee.  Through these functions he has a wide array of experience in administration and coordination of professional networks and volunteer groups.  The thing he loves most about what he does and what he has to offer is having the opportunity to build relationships/partnerships and community every day.  In his spare time Philip loves to travel, bicycle, referee soccer, cook and eat food and help his wife in their garden.
Information About Organization
The mission of ACCESS – Through partnership with a caring community, ACCESS provides immediate and long-term solutions that lead people in need toward self-sufficiency.  ACCESS was established in 1976, as a 501(c)3 nonprofit organization and was subsequently designated by the State of Oregon as the Community Action Agency for Jackson County.  For over 37 years, the organization has administered federal, state and local funds to assist the economically disadvantaged citizens of our community by providing multiple programs aimed at promoting self-sufficiency, fostering independence.
Contact info
Philip Yates, Nutrition Programs Director (541-774-4320, pyates@accesshelps.org)
ACCESS, PO Box 4666, Medford, OR 97501, 541-779-6691, (accesshelps.org)