Personal Information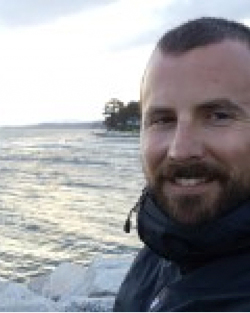 Executive Director Stuart O'Neill has built Rogue Farm Corps into a national leader in beginning farmer education since 2009. Stuart tackled the legal issues surrounding on-farm internships, working in concert with lawyers, educators, staff at the Oregon Department of Agriculture and Oregon Bureau of Labor and Industry, and farmers and ranchers to develop a unique, legally sound model for on-farm internships and apprenticeships.
Working in collaboration with farmers and ranchers from across Oregon, Stuart has led the expansion of RFC into four agricultural communities throughout the state. Rogue Farm Corps is engaged in the national conversation to increase the effectiveness and outcomes of beginning farmer and rancher training programs, and to create a systematic approach to developing the next generation.
RFC is a founding council member of the Rogue Valley Food System Network and the Oregon Community Food System Network.
Stuart has served as the Executive Director of RFC since 2009.
Information About Organization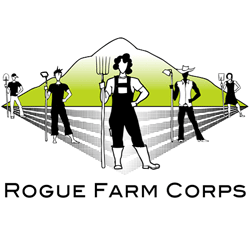 Rogue Farm Corps (RFC) trains the next generation of farmers and ranchers through hands-on educational programs. We work to support our local agricultural economy and serve as a model for other communities.
RFC's educational programs combine hands-on training, classroom learning and farm-based experience on a diverse network of commercial family farms across Oregon. Our FarmsNext internship program is a season-long, entry-level training program designed for beginning farmers and ranchers seeking a starting point in sustainable agriculture. Our FarmsNOW apprenticeship program is an advanced-level training program designed for beginning farmers and ranchers seeking managerial experience and business development support. Both programs provide real-world hands-on training with some of the best farm mentors in Oregon focused on agro-ecology and sustainable farming methods.
Contact Information
http://www.roguefarmcorps.org/
stu@roguefarmcorps.org
(541) 951-5105
PO Box 533
Ashland, OR 97520